My new grandaughter Mira is about 6 months old and I still hadn't actually met her. So long overdue, Delia and I flew  to Brisbane, hired a car and drove north to Bargara.
I still haven't got used to the idea that everywhere in Australia is a loooong way. Perth to Brisbane is longer than anywhere in Europe from London. Anyway, four and a half hours and the latest Elvis film later we landed and made our way to the Ibis. Here I found out that we were supposed to collect our car half an hour ago but that the car hire was closed an hour ago. Apparently because our flight arrival was the same time as they closed we didn't get the memo. But a phone call later and we re-arranged to pick up the next morning – my booking mess up notwithstanding.
At 370km to Bargara (near Bunderberg) its was a tenth of the distance from Perth but around the same travel time. We did stop on the way for morning coffee and a view.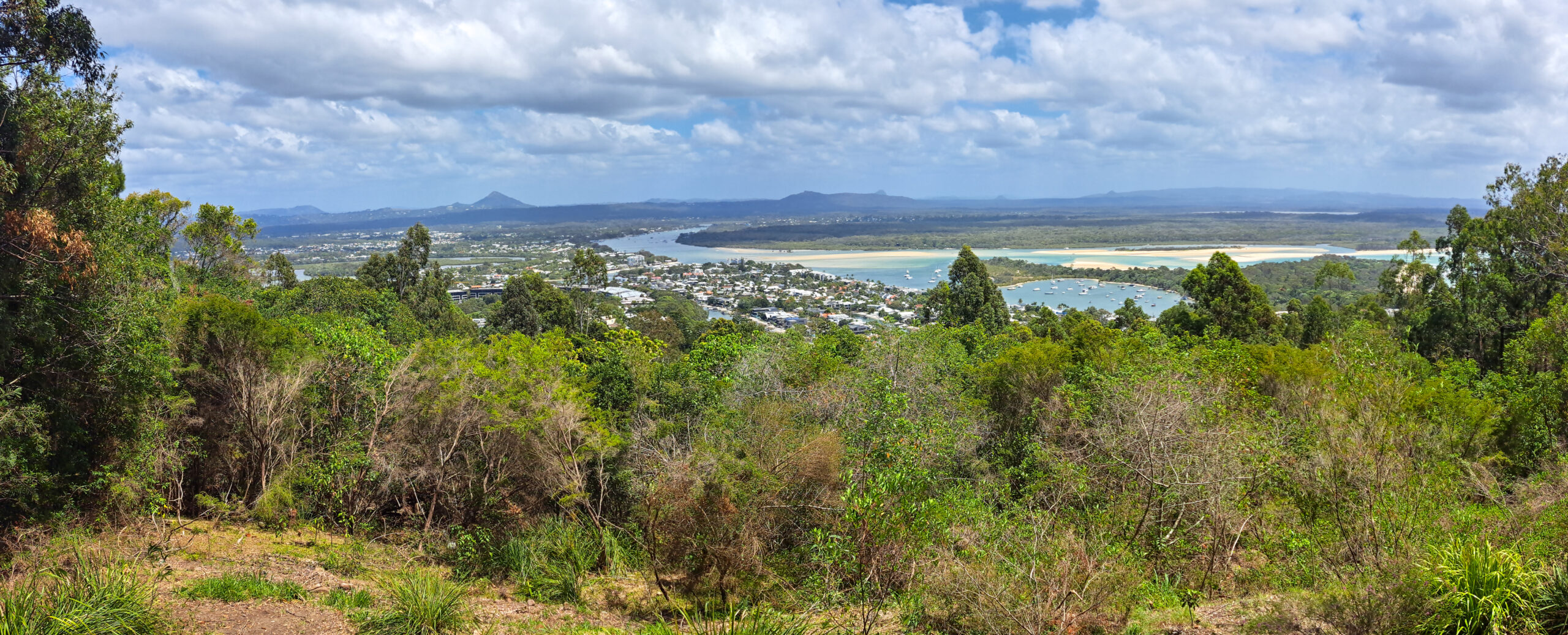 Carrying on with the drive, we inadvertently found ourselves on an un-sealed road (forbidden by our car hire apparently, but then so was driving anywhere with a flood risk – which meant a lot of our route). So on we drove, arriving in good time to settle in to our hotel just 5 minutes walk from Adam and Rashelle's beautiful beach front apartment.
Mira was just discovering the effect of a beaming smile and was an absolute delight.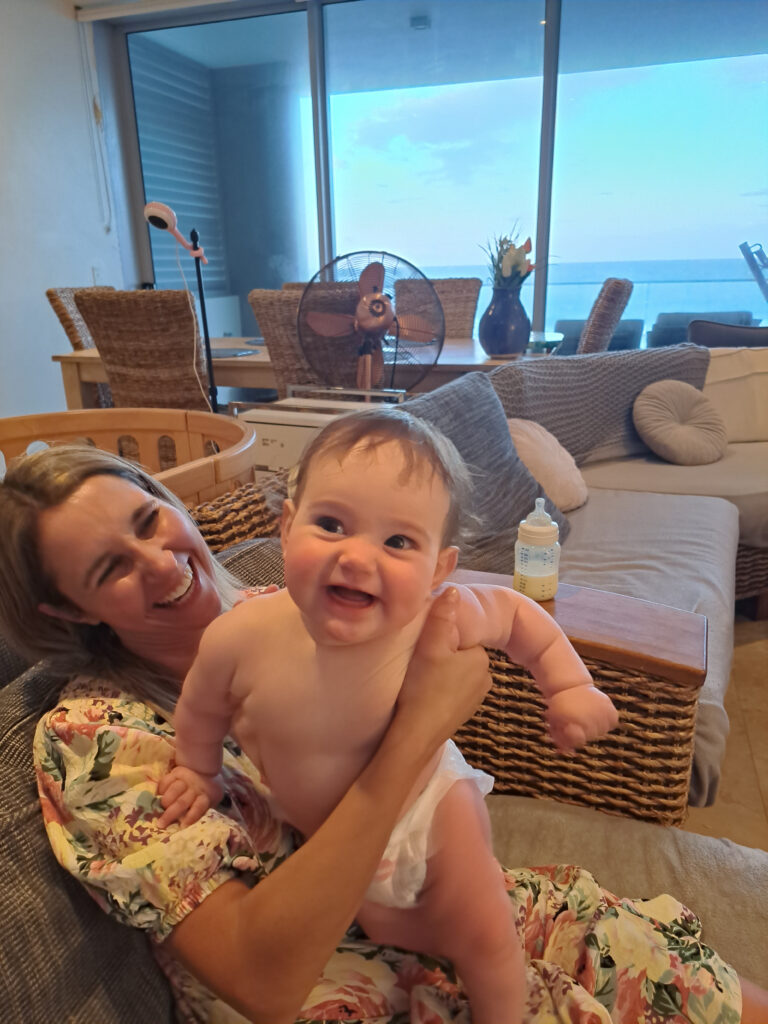 Being so near the beach even at our hotel meant long beach walks. We missed our dog Siena who loves sandy beaches.